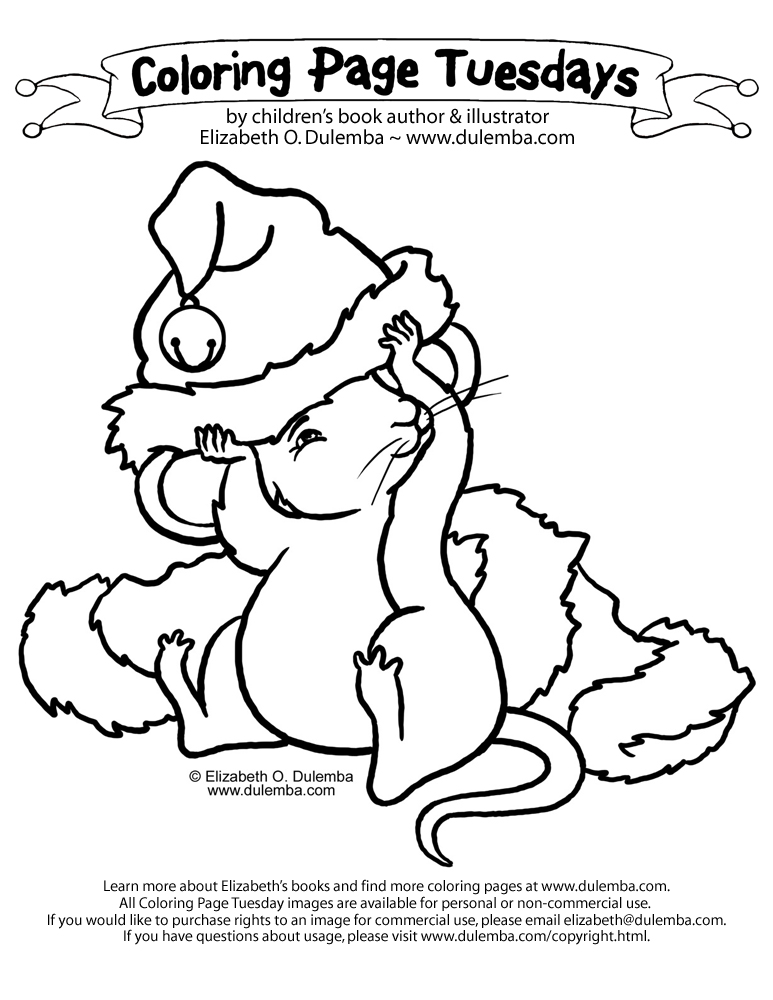 Once a week I spend the day playing catch up, adding the finishing touches to any projects not quite yet done, taking photos and browsing the net for inspiration, and as always, looking for free patterns and interesting tutorials. To stick to my commitment to posting daily, I'll share with you something that I thought was a fabulous find.
What's the difference between a digital stamp and a colouring page? About US$3.00! If you do a search in google for various themed colouring pages (ie google Christmas colouring pages) you will get dozens and dozens of hits for black and white images that can be used as digital stamps.
During a search just like this I stumbled across the website of
Elizabeth O. Dulemba,
illustrator and children's book author. On her site she has dozens of free, high quality, black and white colouring pages to download. Give her site a visit, you won't be disappointed.